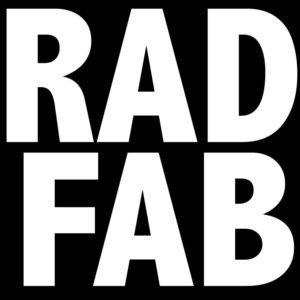 RAD FaB
Radical fabric structures inspired primarily by sacred geometry. Designed to bring dynamic and engaging energy to nearly any space, event, home or office. Joe has been creating, designing, and installing stretch fabric and semi-permanent tensile fabric shade structures for over a decade.
Click below to inquire about a custom installation, commission for art installations, or for any ideas you may wish to share and collaborate on.
Sacred geometry inspired art
Stretch fabric lends itself incredibly well to the forms that come from sacred geometry. While not all of what Joe creates is based off these forms, it is a large part of where the inspiration of all of his designs come from.
Sacred geometry is part of the oldest mathematics and art forms known to us humans. Whether you have learned about them in depth or this is the first time you're coming across this term, you've undoubtedly come across countless artistic works, buildings, and various creations that are inspired and informed by sacred geometry.
Great addition for weddings & Special events
If you are an event planner or project manager looking to bring a fresh perspective and look to a wedding or other special event, consider reaching out to learn how RAD FAB can create a unique look and memorable backdrop that people will talk about for ages.
Photo opp backdrop
Not only can a fabric installation from RAD FAB provide a powerful visual dynamic to a wedding or event, it also creates a backdrop that folks will love to have for their social media and promotional materials.
Transform a concert/festival venue into a RAD Fab experience
Whether it be an indoor our outdoor stage or venue, RAD FAB can bring forth a stunning backdrop that will immediately enhance any experience for performers and attendees alike.
Spiritual/Religious Events
Whether it be a Bar-mitzvah or Bat-mitzvah, a confirmation ceremony, or any sort of spiritual ceremony you may be hosting, RAD FAB can help to provide elegant, vibrant, and clean dynamics to your event bringing the quality of the experience and atmosphere of the service to a higher level.
Interested?
Please reach out to Joe and we'll see what we can create together.