Creative collaborator
a curious, passionate & playful professional.
Joe Culhane is a person who is eager to be of service to businesses and communities alike as we embrace and confront the myriad ecological, social, and political crises of our world.
Over the past 25 years, Joe has refined a broad set of skills, experiences, and expertise. Connecting his passion for learning and community engagement with an ongoing focus on the relationships between environmental sustainability and social/racial/climate justice. Embracing the difficult dynamics of each persons position in society and the various degrees of power, privilege, marginalization and oppression that exist.
In the past 5 years Joe has honed his educational chops running the gamut of Higher Education, culminating most recently in early 2022 with the completion of the MA Engaged Ecology programme at Schumacher College in Devon, England.
Engaged Ecology is at the cutting edge of Environmental Humanities, an interdisciplinary arena that brings together leading progressive thought within science and the humanities to address the great problems of our age.
With a background spanning communications, consulting, podcasting/radio, journalism, business management, event and concert organizing/planning, public speaking and more – all with a through-line of ecological awareness, community engagement and activism – Joe brings a wide swath of goods to the table in a balanced, refreshing, and unique way.
Joe is a collaborative eco-generalist, a folk herbalist, a proud father of two, and in a loving relationship with his partner for over a decade now. He holistically works to balance these while weaving together his leadership, communications, community outreach/organizing, and social/climate justice work in innovative and engaging ways. All while acknowledging that he never is accomplishing (or failing) anything alone. That myriad humans and ecological companions are always in concert with all that he, and we humans are doing.
Joe doesn't really think outside the box, he operates from that space and place. He practices and embraces being in relationship with the world, working in collaboration with it. And importantly, he is dedicated to helping us all break free from this 'inside the box' mentality.
(👆🏼example of podcast logo created by Joe in 2022)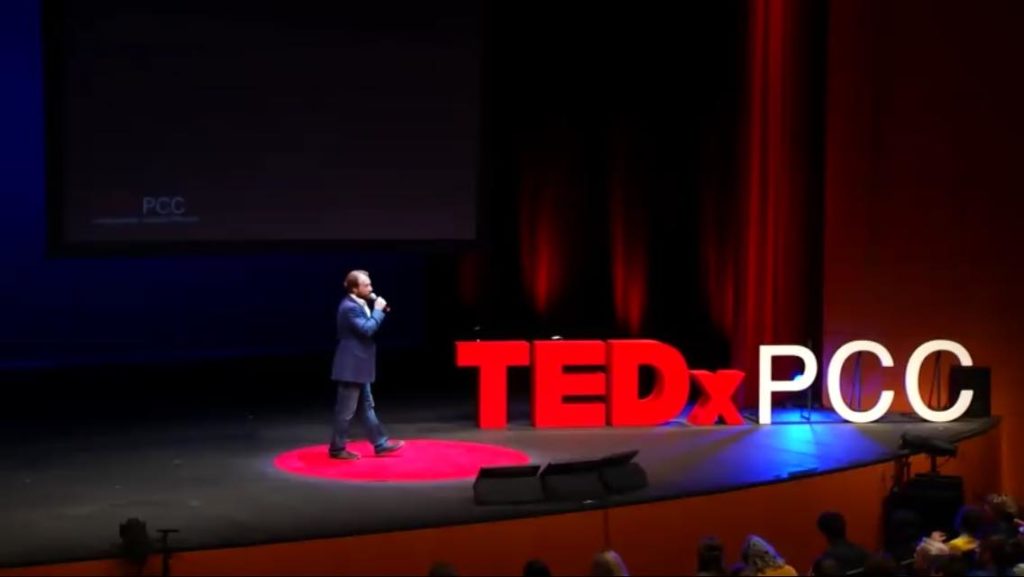 (Joe as emcee @ TEDxPCC)
Collaborative eco-generalist
As a creative systems thinker, Joe provides a variety of skills, experiences, and expertise all rooted in ecology. He brings forth this core foundation with a racial/social/environmental justice lens as well. Joe wears many hats, he's an educator, artist, activist, communications specialist, community organizer, writer, podcaster, and generally passionate and playful human being.
content creation
Whether looking for creative artistic expressions to bring forth a campaign or project, or simply looking for strategic guidance on an important issue or direction to go, Joe brings a spontaneous energy that invites in collaborative creations and inspiration for individuals and teams alike.
facilitation / community outreach
Leading and facilitating workshops, trainings, or conflict transformation processes, Joe's got you covered. And if ever there's a need for public speaking or any form of public facing outreach, you can count on Joe to provide clear, engaging, inspirational energy where it is needed to help bring people and communities together.
communications/storytelling
The world is shaped by stories. Communication is the cornerstone of all collaborations. Joe welcomes the opportunity to carry forth storytelling and communications that have already been created, while also welcoming the chance to imagine new stories and ways to communicate as well.
With over 22 years developing stories and communications for groups, businesses and organizations, Joe's pleased to explore ways to be of service in these ways with you.
Eco-Social Justice consulting
Joe has developed eco-social justice centered strategies for teams, schools, networks, organizations, and businesses alike. These are rooted in organizational practices and language that help to clarify and imbed institutional processes and programming that meets the needs of our ecological/environmental challenges while also importantly centering the intersecting issues that come from the systems of oppression and marginalization that exist (and persist) at nearly every level of modern society today. At present, DEI and Sustainability departments are largely separate identities and Joe has worked to help bring them together. Below are windows into how Joe has contributed to this work, and refined his learning, strategies, and processes as well.
By clicking through each of these portals, you will be provided with a fairly comprehensive compilation from Joe's journey that has helped him to craft this consulting work. This can help you to consider ways in which he may be able to share and facilitate in collaboration with you. Joe recognizes this work is really an ongoing process and encourages you to explore this from that perspective as well.
While there can be tangible outcomes and quantitative results from this work, the real depth in its value is qualitative and is something that will ultimately be experiential. Being seen, and felt through the emerging meaningful relationships and foundational practices that will ideally flourish, allowing for more equitable, respectful, and inclusive ways of being together.
A refreshing eco-centered Approach
Joe recognizes that there is a need for authentic, passionate, transparent leadership and facilitation in many industries. He also embraces the dynamics and tensions between corporate structures, non-profit sectors, and those working towards building more regenerative economic systems.
Combining lived experiences in multiple organizations, both public and private, he is able to weave confident stories together and also bring individuals and groups towards achieving their goals. Bringing a leadership style that is confident, leading by example, while also empowering others and helping them to find their strength, power, and passion so that they can confidently lead as well.
Joe has focused the past two decades largely on ecological, environmental, and social/racial justice issues. Developing approaches to challenges individuals and organizations are facing in todays often troubling world. By combining his knowledge and experience with Diversity, Equity, and Inclusion work and bringing that into his ecological framework, Joe provides cutting-edge perspectives, practices, and processes to meet today's needs.
All the work and projects that Joe has been a part of he recognizes that indeed, he has merely been a part of them, working in collaboration with everyone involved, including the ecological communities as well.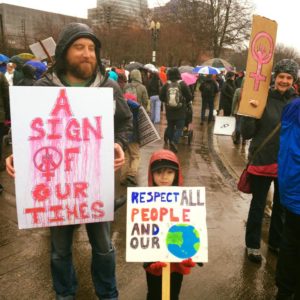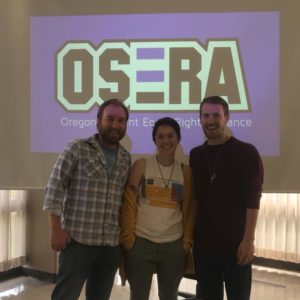 Joe has been trained in conflict transformation and now has 15+ years of community engagement, outreach, and collaboration experience. This combination of ecological and social/racial justice work is what Joe is dedicated to bring into all aspects of his work and life. If you'd like to learn more, or inquire about booking Joe for an event or project, please head to the connect with Joe page below.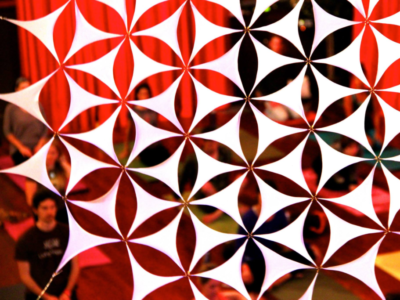 rad fab ~ Stretch Fabric art
Sacred Geometry inspired event design & installation
Joe has done professional event design using stretch fabric installations for homes, weddings, fundraisers, concerts, bar/bat mtitzvah's and galleries